At Woodward Commercial Realty, Inc. and Woodward Development and Construction, Inc., we make collaboration between our agents the rule, rather than the exception. We believe that by working together, no opportunity is missed. You can achieve your commercial real estate goals with the help of our team of professionals.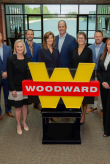 The Woodward Commercial Realty Team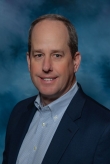 Evan Beck, CEO & Managing Broker
Licensed in Indiana and Kentucky

812-474-1900 x114

Evan is the Owner and CEO of Woodward Commercial Realty, Inc. and Woodward Development and Construction, Inc. Evan joined the firm in May of 1999 as its Vice President of Development and Partner. He serves on the Board and as an Executive Committee Member of the Evansville Regional Economic Partnership (Merged the Chamber of Commerce, Economic Development Coalition and GAGE). Evan served as Board Chair for the Coalition 2013-2014 and the Chamber of Commerce 2008-2010. Evan also serves on the five-member board of the Southwest Indiana Regional Development Authority (RDA). The RDA is a quasi-unit of government representing Posey, Gibson, Warrick and Vanderburgh Counties along with the City of Evansville, primarily focused on assisting in the coordination of local efforts concerning projects of regional importance and the fiscal agent for $50 million READI money awarded to the region in December 2021.
Evan fills his passion for the future of I-69 by serving on the Board of the bi-state coalition, BRIDGELINK, comprised of community leaders from both Indiana and Kentucky focused on the development of a new I-69 bridge connecting the two states. Evan serves as a member of the Golf Gives Back Board overseeing the annual Korn Ferry Tour Championship presented by United Leasing & Finance for the Korn Ferry Tour held at Pete Dye Course at French Lick Resort and televised in over 180 countries worldwide on the Golf Channel.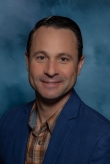 Zach Martin, President, Woodward Development & Construction

812-474-1900 x116

Zach Martin has been an integral part of Woodward Development & Construction since 2015 and now serves as its president. Zach spearheads the management of build-to-suit/lease projects and oversees personnel to ensure the successful execution of these initiatives.
Over the course of his career, Zach has made significant contributions to several high-profile development projects showcasing his expertise in the field. Zach has proficiency in ambulatory surgery centers, medical office buildings, Class A office space, industrial distribution and manufacturing facilities. Zach also understands and appreciates the importance of public-private partnerships working alongside local municipalities in recent shell building projects.
His professional journey is highlighted by a distinguished nine-year tenure as a Medical Device Consultant at Johnson & Johnson before transitioning to the Woodward team. Zach holds a BA in Graphic Design from the University of Southern Indiana.
In addition to his professional endeavors, he has dedicated his time and leadership as the co-founder and Vice President of the Hoosier Cowboy Association, a prominent nonprofit organization which promotes a local rodeo event and partners with veterans and first responders who suffer from PTSD. Zach also serves in several ministry roles at Christian Fellowship Church including overseas mission trips and Griefshare which provides community for those grieving the loss of a loved one.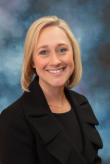 Audrie Burkett, COO & Executive Vice President

812-474-1900 x117

Audrie leads Woodward's marketing, internal operations and continued expansion of its real estate development and investment activities across Indiana and Kentucky. Audrie plays an important part in enhancing Woodward's internal processes pertaining to acquisitions, development, leasing, asset management and property management.
Most recently, Audrie served as the COO and executive vice president of the Evansville Regional Economic Partnership (E-REP), an economic development led chamber organization. She oversaw the day-to-day operations of E-REP while strategically aligning priorities to the organization's mission. She was a key leader driving the $50 million Regional Economic Development + Acceleration Initiative (READI) for the Evansville Region.
Audrie is a Purdue Boilermaker and joined E-REP and its predecessor in 2015. In addition to overseeing the internal successful alignment of the organizations that now comprise E-REP, she provided administrative oversight and led two significant initiatives: Southwest Indiana's Regional Cities Initiative dispersing $42 million for quality-of-place initiatives and public policy work championing increased internet access for those living in rural areas.
Raised on a dairy farm in Posey County, Audrie currently resides with her husband and two daughters in the Evansville region. Audrie is an integral part of her family's small business, a dental practice located on Evansville's Westside. She currently serves on the President's Advisory Council for Mater Dei High School and E-REP Foundation. Additionally, she was named Association of Chamber of Commerce Executives "40 under 40" in 2022 and Rotary Club of Evansville "20 under 40" in 2021.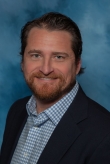 Matt Williams, Project Manager

812-474-1900

812-965-8780

Matt is a native of Evansville, and a graduate of Memorial High School and Western Kentucky University.  He joins the Woodward team with 10 years of contracting and construction management experience, after spending the first part of his career in finance and accounting.  Matt's variety of experience allows him to manage complex projects and provide a high level of service and support to our customers.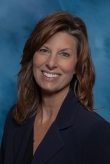 Susan Bohrnstedt, Director of Accounting

812-474-1900

Susan is the Director of Accounting for Woodward Commercial Realty. She joined Woodward in August 2012 with a degree in accounting from the University of Southern Indiana and 12 years' experience in office administration. Susan handles the accounting functions for Woodward Commercial Realty and its related partnerships, which includes property management of over 50 industrial and commercial properties.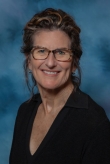 Sally Fedolfi, Executive Administrator

812-474-1900

Sally is the Executive Administrator for Woodward Commercial Realty. She joined Woodward in June 2017 with over 30 years experience in customer service/office administration. Having been a residential real estate agent, Sally's experience will be an asset as she will work closely with the commercial brokers on real estate transactions and provide support to the executive team.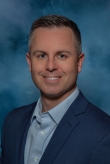 Greg J. Folz, Commercial Broker/Advisor
Licensed in Indiana and Kentucky

812 474-1900 x108

812 708-0106

Greg is an expert in commercial/industrial sales and leasing, market information and investment analysis, consulting, and Landlord/Seller and Tenant/Buyer Representation. Greg joined Woodward Commercial Realty in 2010 after spending over 5 years with one of the top real estate brokerage firms in Indianapolis.
Donna Q. Taylor, Associate Broker
Licensed in Indiana and Kentucky

812-474-1900 x107

812-629-0730

Donna joins Woodward Commercial Realty after a successful 25 year career in accounting and banking. Donna served as a commercial real estate lender for a super-regional bank where she cultivated customer relationships by listening and helping fulfill their business and investment needs. Donna has extensive experience in income producing properties including malls, shopping centers, apartments, industrial buildings and subdivision development. Donna is a graduate of Kentucky Wesleyan College and is a proud Castle Marching Knights Band parent.
Donna is a licensed commercial real estate professional in Indiana and Kentucky.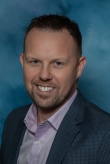 Brian Myrick, Associate Broker
Licensed in Indiana

812-474-1900 x105

812-205-8701

Brian is a native of Evansville, Central High School and University of Evansville graduate, but has spent his time post college around the country in the golf industry.  Most recently Brian was the Head Golf Professional at Oak Meadow Country Club for the last 5 years.   Through outstanding customer service and organizational skills Brian developed a growing, enthusiastic membership and will integrate those skills in commercial real estate brokerage.  
Facebook
Twitter
LinkedIn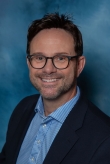 Chris Jackson, CCIM, SIOR, Commercial Broker/Advisor
Licensed in Indiana and Kentucky

812-474-1900 x106

812-205-5580

Involved in commercial real estate since 1996, Chris has a B.S. in Urban and Regional Planning from Western Kentucky University. Chris specializes in commercial investment real estate sales, leasing and consulting services specifically advising and providing value to his clients by evaluating assets through financial and market analysis, as well as tenant and buyer decision-making analyses. Chris assists many national companies with its site selection process. 
Chris is a designated Certified Commercial Investment Member (CCIM) and has served as a member of the Board of Directors for the Indiana CCIM Chapter.  Chris is a designated active member of the Society of Industrial and Office Realtors® (SIOR) and is currently the only SIOR in southwest Indiana and western Kentucky. He is on the Board of Directors for the Indiana Commercial Board of Realtors® (ICBR) serving as District 8 Representative (southwest Indiana).  Chris also currently serves as a board member on the Southwest Indiana Chamber.
Chris was honored in 2007 as a commercial real estate broker for Who's Who and was also honored as a CCIM Rising Star in 2010. 
Chris also holds his real estate instructor's license through the state of Indiana.
Chris is also affiliated with the International Council of Shopping Centers (ICSC) and National Association of Realtors® (NAR). 
Chris is a licensed Broker in the states of Indiana and Kentucky. 
Specialties 
Commercial Investment Sales
Tenant/Landlord Representation
Buyer/Seller Representation
Leasing Specialist
Advisory Services
Land Sales
Build-to-Suit
Development 
Link: http://www.ccim.com/about-ccim/what-is-a-ccim/
Link: http://www.sior.com/about/sior-overview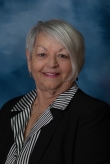 Susan Racine, Vice President of Business Brokerage
Licensed in Indiana and Kentucky

812-474-1900 x104

812-459-1463

Susan has over two decades of commercial real estate experience and currently serves as Vice President of Business Brokerage for Woodward Commercial Realty. Susan is affiliated with Indiana Commercial Board of Realtors (ICBR) and National Association of Realtors (NAR) and is an Arbitrator for Better Business Bureau.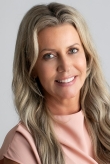 Christy Vondersaar
Licensed in Indiana

812-474-1900

812-319-4221

Christy's journey into the real estate market consists of over 20 years in customer service related positions. Her deep seated drive to pursue a satisfactory customer experience for her clients propelled her to achieve over 11 million dollars in 3 years as a residential real estate broker. Christy is a member of NAR and has earned the ABR designation. Locally born and raised, Christy brings valuable knowledge of the area to assist clients in securing optimal properties to achieve their objectives. Whether it's a commercial or residential property, with the assistance of the Woodward Team and her passionate drive for customer satisfaction, clients are destined for an exceptional real estate experience.